The Cathay Pacific First Class lounge joins the Priority Pass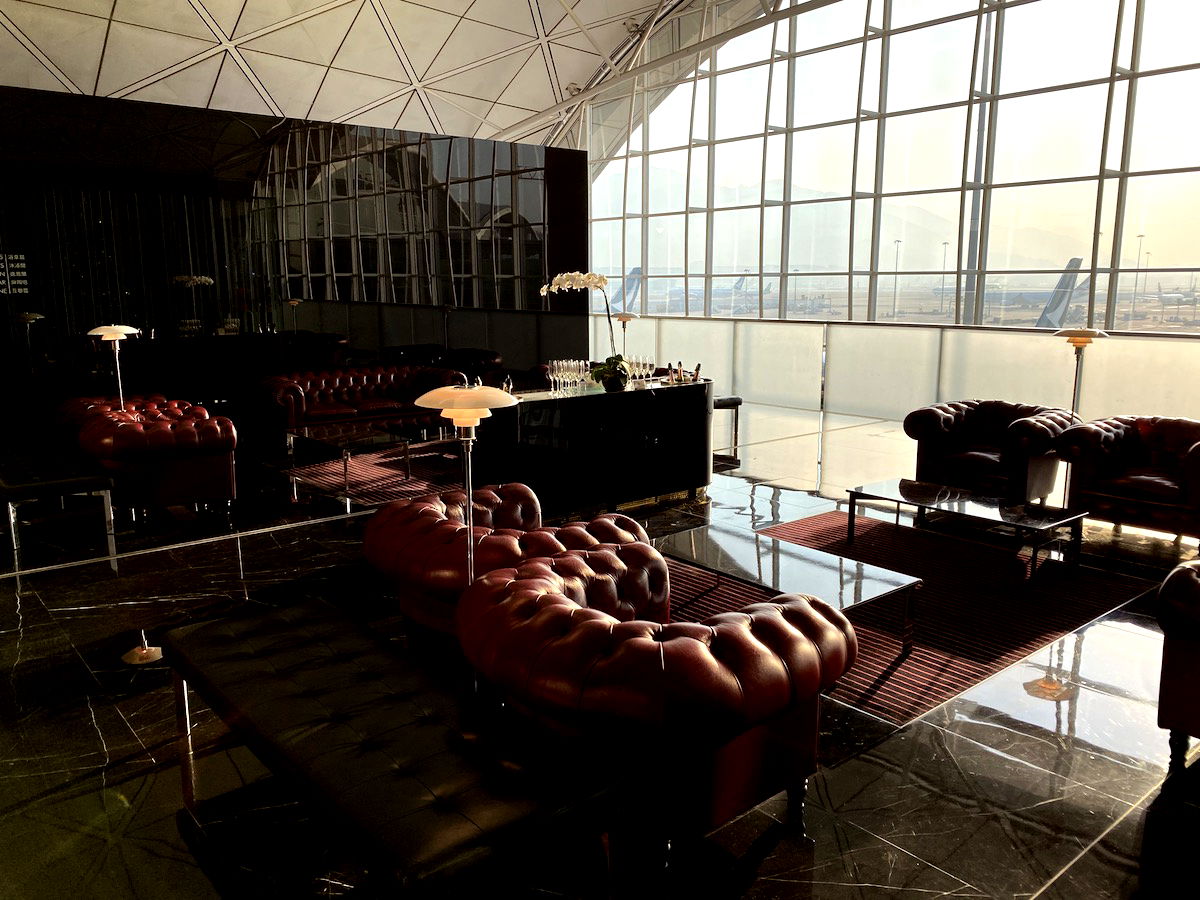 If that's not a sign of the times, then I don't know what it is …
Cathay Pacific 'The Wing' First Class Lounge Joins Priority Pass
As of June 21, 2021, Cathay Pacific's first-class "The Wing" lounge in Hong Kong will be open to Priority Pass members. This is already reflected in the Priority Pass app and should also be reflected on the Priority Pass website soon.
The lounge is open daily from 5:30 a.m. until the last Cathay Pacific departure of the day. It is located in Terminal 1 – as soon as you go through security and immigration checks, the lounge is on the same level on the left.
Priority Pass members will be able to bring two guests with them into the lounge, and please note that lounge access may be restricted due to capacity constraints.
The development comes as Plaza Premium cuts ties with Priority Pass, meaning Priority Pass members will lose access to three Plaza Premium lounges in Hong Kong effective July 1, 2021.
While Cathay Pacific was previously unwilling to add its Hong Kong lounges to Priority Pass, it is clear that the lounge program and the airline were able to strike some sort of deal, as part of the goal of Priority Pass to increase the size of its network of lounges by 20% in 2021.
The only snag about this salon added …
If Cathay Pacific added a lounge to Priority Pass, you might wonder why a First Class lounge would be added rather than a Business Class lounge.
It comes down to the current situation with Cathay Pacific lounges in Hong Kong. While you can forget about the pandemic if you travel through airports in the United States these days, Hong Kong is not, due to a combination of entry and travel restrictions.
Hong Kong International Airport handled a total of 59,000 passengers in May 2021, or less than 2,000 passengers per day. Since the demand for flights is so low, Cathay Pacific only has one lounge open, and that is "The Wing" first class lounge.
As such, all Cathay Pacific customers eligible for lounge access, whether due to a first or business class ticket, or oneworld Emerald or Sapphire status, have access to this lounge. As you would expect, the service has also been significantly reduced compared to what was offered before.
One has to wonder how temporary this addition to the living room will be. Obviously this works while the number of passengers is still extremely low, but will Cathay Pacific cut ties with Priority Pass as soon as the number of passengers starts to recover?
At the end of the line
Cathay Pacific's "The Wing" first-class lounge will join Priority Pass as of June 21, 2021. This happens around the same time that three Plaza Premium lounges in Hong Kong are leaving the Priority Pass network.
While the prospect of a first-class Cathay Pacific lounge joining Priority Pass might sound exciting (and it is), you just have to manage your expectations, as it won't offer the typical food and drink offerings of first class.
But that sums up the time so perfectly – there is so little demand for travel to Hong Kong that Cathay Pacific sends all customers to its first-class lounge, and now Priority Pass members have access to it as well.
Will anyone be able to take advantage of this Priority Pass addition?
(Hats off to Preeti)