The Netherlands will ease some of Europe's toughest Covid-19 restrictions, allowing shops, gyms and hairdressers to reopen.
Bars, restaurants, cafes and cultural venues will however remain closed until at least January 25, Prime Minister Mark Rutte said at the first press conference since a new government was sworn in earlier this week.
Mr Rutte said the relaxation was an "exciting time" for the Netherlands, which has spent Christmas and the New Year under lockdown since restrictions were tightened on December 19.
Non-essential shops and other businesses can open every day until 5 p.m. from Saturday, as well as sports clubs and higher education. Schools reopened on January 10.
New health minister Ernst Kuipers said the government had decided to start reopening society, with Covid hospital admissions falling, despite infections with the Omicron variant rising to some 200,000 a week .
But Mr Rutte said it was too early to open bars and other eating establishments, warning that new cases could soon reach 75,000 or 80,000 a day.
Several Dutch towns said they would not prevent hard-hit cafes and restaurants from reopening during the day this Saturday, in defiance of government rules, but would crack down again afterwards.
Hong Kong suspends transit flights from most of the world
Hong Kong will suspend transit flights from around 150 countries and territories considered high risk due to the coronavirus for a month, further isolating the global financial hub.
The move comes as the city has recorded about 50 cases of the fast-spreading Omicron variant since late last year.
Prior to the outbreak, which authorities said could be traced to two Cathay Pacific Airways crew members, the city had had no local transmissions for more than three months.
Hong Kong International Airport said in a statement today that anyone who has stayed in places classified as high risk by health authorities in the 21 days prior to travel cannot transit through the city from January 16 to February 15.
The measure was taken "in order to control the spread of the highly infectious Omicron variant", he said.
Hong Kong currently classifies more than 150 high-risk countries and territories.
Swedish Prime Minister tests positive for Covid as fourth wave surges
Swedish Prime Minister Magdalena Andersson has tested positive for Covid-19, her spokeswoman has said, as a growing wave of infections swept the country, driven by the more contagious variant of Omicron.
Ms Andersson is one of several party leaders to test positive for the virus following a debate in Parliament earlier this week, while the King, Queen and Crown Princess of Sweden have all been affected by infections this month.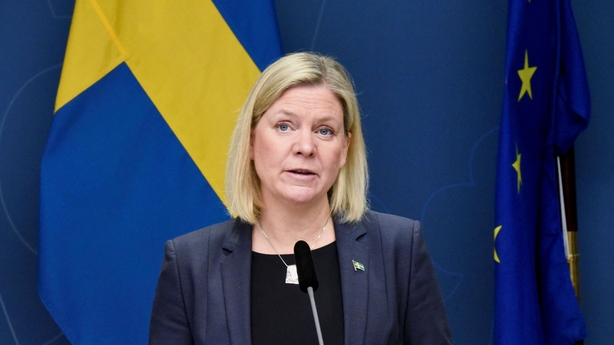 The Nordic country has repeatedly set new daily records for Covid cases this month amid a growing fourth wave of the virus, increasing pressure on the healthcare system and triggering the reimposition of numerous restrictions.
"She is following current recommendations and will perform her duties from home. The Prime Minister is feeling well, given the situation," the spokesperson said.
The health agency expects cases, currently peaking at around 25,000 a day, to peak later this month, when Sweden could reach nearly 70,000 cases a day, according to its modelization.
Shanghai cuts some tourist trips after brief recovery
Shanghai has suspended some tourist activities as part of its efforts to avoid a handful of sporadic new local transmissions, as it also faces a rise in Covid-19 infections from abroad.
The Shanghai Tourism and Culture Authority said travel agencies and online tourism companies should once again stop organizing group tours between Shanghai and other provinces, regions or municipalities, after the city reported five new locally transmitted infections yesterday, all linked to a previous arrival from abroad.
The order, in line with a nationwide directive to reduce tourist activities in provincial divisions where new infections have emerged, came less than a month after Shanghai lifted a previous suspension that went into effect in November, according to local government statements and a report from a newspaper run by the China Tourism Authority.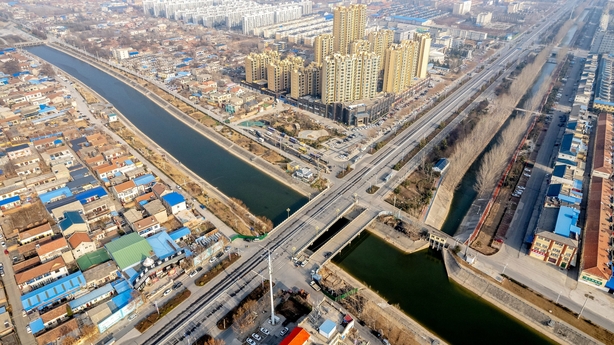 The risk of the virus entering Shanghai from abroad has increased, with new imported cases in the first 10 days of this month already exceeding December's total, according to Reuters calculations.
It is unknown how many were caused by the Omicron variant.
There were other signs Shanghai, one of China's most populous cities, was increasing its Covid-19-related vigilance ahead of the peak in Lunar New Year holiday travel later this month.
Those arriving in Shanghai from other parts of China with low virus risk should reduce gatherings during the first week of arrival, and residents are advised not to leave the city unnecessarily during the New Year holidays. Lunar year, a local disease control expert said at the same press conference.
China reported a total of 143 local confirmed cases and four locally transmitted asymptomatic carriers for January 13.
There were no new deaths, leaving the death toll at 4,636.
As of January 13, mainland China had 104,580 confirmed symptomatic cases, including local cases and those arriving from overseas.
Welsh government set to ease Covid rules
The Welsh government is to set out a two-week plan to ease coronavirus restrictions.
Prime Minister Mark Drakeford will unveil his roadmap for returning to Alert Level 0, at a press conference in Cardiff this afternoon.
---
Latest coronavirus stories
---
Wales has been in Alert Level 2 since Boxing Day, which includes measures such as the wearing of masks in all public places, the two-metre rule and the rule of six in hospitality settings.
Nightclubs were also forced to close.
However, current data shows a drop in the number of cases and a drop in the number of patients in intensive care beds.
The move to Alert Level 0 is expected to be staggered, with restrictions on outdoor activities being removed first.
Additional Report AP